HOLLEY EFI FUEL SYSTEM KIT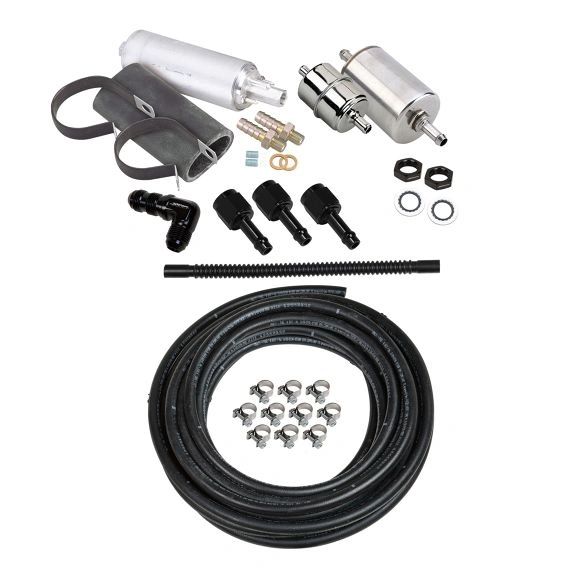 HOLLEY EFI FUEL SYSTEM KIT
Holley EFI fuel kits are the perfect addition to your Sniper EFI or Holley EFI kit. They are engineered using Holley fuel pumps, regulators and filters coupled with quality Earl's plumbing to provide a fuel system tailored to the needs of your EFI System.
Features:
20ft of 3/8" Vapor Guard Fuel Hose

12-920 Fuel Pump

Pre and Post Fuel Filters

Necessary hardware and bulkhead fitting to return fuel into the tank
WARNING FOR 526-5:

This product contains chemicals known to the State of California to cause cancer and birth defects or other reproductive harm.