Cam Swap In House Installed Package Special - Gen 3 & Gen 4 LS Based Engines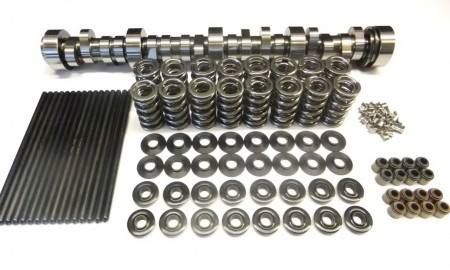 Cam Swap In House Installed Package Special - Gen 3 & Gen 4 LS Based Engines
I have had a lot of interest lately in a basic installed and tuned cam swap special and here is what I have for folks on the 98-02 LS1 F-Bodies, 97-13 Corvette, 04-06 GTO. 228/230 112 camshaft, BTR dual springkit, BTR pushrods, Fel-Pro gaskets and seals, GM crank bolt, ARP cam gear bolts, base line chassis dyno run, complete chassis dyno calibration all done in house.
Feel free to contact me if you would prefer a different cam grind or want to add items such as a lower temp thermostat, under-drive pulley, HD timing chain, HD oil pump and so on.
This is probably the lowest price you will find from a one stop shop with 15 years plus of experience with the GM LS based engines.